Chautauqua Limousine Service - Welcome
---
Serving the Entire Chautauqua Area including the Airports of:
BUFFALO • JAMESTOWN • TORONTO • NIAGARA FALLS
---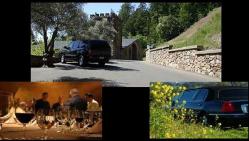 Serving the Chautauqua Area for over 25 years, Chautauqua Limousine Service, brings you the assurance you can be comfortable with.
Whatever your special event, business trip or transportation needs may be, let Chautauqua Limousine Service take you there in style.
We are dedicated to bringing the highest in Quality, Professionalism and Service.
We look forward to discussing your transportation needs, call us today!
---
The Chautauqua Shuttle RATES for 2020 Season
---
Operational Time
Buffalo To Chautauqua
Chautauqua To Buffalo
One Way Per Person
Round Trip Per Person
Saturday Shuttle

7:00 AM

12:00 PM

2:00 PM

4:30 PM

6:45-7:30 AM

8:45-9:30 AM

11-11:30 AM

2:30 PM -3:00PM

4:00-4:30PM

$60.00 PP*
$120.00 PP*
Sunday Shuttle
1:30 PM

7:45-8:30am,

3-3:30pm

$60.00 PP*
$120.00 PP*
Don't rely on just any limo service! Rely on the limo service that has been serving the Buffalo, Niagara Falls, and Chautauqua areas over 30 years! We know what it takes to get you and your group to your destination in style. Our luxurious transportation options will leave your guests "wowed". What better way to travel than with your close friends in a stretch limo? Our drivers are all trained professionals who know that their duty goes beyond simply being a driver. Our drivers are courteous and very familiar with the area, so you know you will get to your destination on time. Or, if you are enjoying the limo, maybe you want to spend some time enjoying the ride. Whatever you want, we can do. Contact us today for limo services that are unmatched in the area!
Private Service
Private service - Service where you and / or your party reserves a vehicle to provide transportation for your trip.
Only your group will travel in this vehicle, this is not a shuttle or share-ride service.
Lincoln or SUV sedans Operate 24 hours a day, seven days a week Rates starting at
$160.00
Buffalo to Chautauqua
Starting at $60
Shuttle
Jamestown to Chautauqua
Starting at $95
Private only
Toronto to Chautauqua
Call for rate
Private Only