Giorgios's ~ Rates
Giorgio's Limousine Service fares are determined on a destination basis
(as opposed to an hourly or mileage basis).
For Airport Service Giorgio's Limousine Service quotes base rates (not including gratuity) for all other trips.
All rates are also based on events, size of vehicle and amount of hours Please note that usage, distances and events can effect rates.
PAYMENT OPTIONS
Giorgio's Limousine Service offers computerized billing. Invoices are generated on either a daily, weekly, bimonthly or monthly basis, depending on your company's preference. Invoices will present information relevant to the trip with varying amounts of detail, again, according to your requirements.
Giorgio's Limousine Service will accept payment for services via any of the following:
American Express - Discover - VISA - MasterCard - Diner's Club
Travelers Check - Corporate Check (with account) - Cash
HOURLY RATES
Vehicles are also available on an hourly basis. Hourly rates are calculated from the pick-up arrival time until the drop-off return time.
Giorgio's Limousine Service CORPORATE RATES differ from the price guides

GIVE US A CALL (716-683-7455) TO SCHEDULE AIRPORT SERVICE TODAY!
Sign up For Email Notifications of Specials and Packages
---
---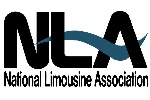 (President/Board Member)